Slow Ride
Slow Ride
Race as slow as possible
Tired of their vertiginous lives, these racers want to be fired. To do so, they must fight to get the worst positions at any single race.
They can't brake or speed up, they can't use power-ups at will, they don't want to be on top of the rankings.
This game can be played by 1 - 4 players (no controller required - use a single keyboard!!!).
How to play
Use the following keys to steer your car

Player 1: A and S
Player 2: J and K
Player 3: Left and Right
Player 4: Numpad 1 and Numpad 2

Pickup powerups by passing over this
Powerups are automatically used. All of them affect only your oponents.
This will boost your speed:
This will slow down your car:
Made for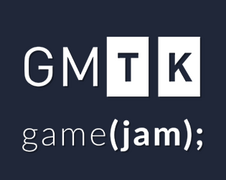 Credits

Code & Game Design: Giovanny Beltrán (@agar3s)
Audio (Music & SFX): Juan Garcia (@QuietGecko)
Art: Lorena Marquez (@prinfrexita)
Art, Code & Game Design: Mateo Robayo (@mapedorr)

Made with

Comments
Log in with itch.io to leave a comment.
Why I can't finish race? is this a bug or something.
We couldn't finish that part on time 😅
We want to publish a post jam version soon with the victory screen.
Awesome! You're used to the speed and to be the first one, but with this game, the strategy changes everything. Love the concept!

Thanks! It is good to know you liked the concept.
Yey!!! that was the intention. Thanks for giving it a try and giving us a comment. We're glad you liked the concept. Do you think we should keep working on it? Maybe new tracks or new mechanics?
Great music man, really fit the vibe of the game. The movement is very slick, I had a confused moment in the beginning because I didnt know which car is mine, but the race went very well, the AI for other cars could definitely be ramped up for a more challenging stage. Great entry!
Thanks for playing it, we're glad you liked it. We'll try to improve the AI in a later (post jam) version.
I wish I could try it out!